Tennessee COVID Mortality Rate Triples as it Leads the US in Vaccinations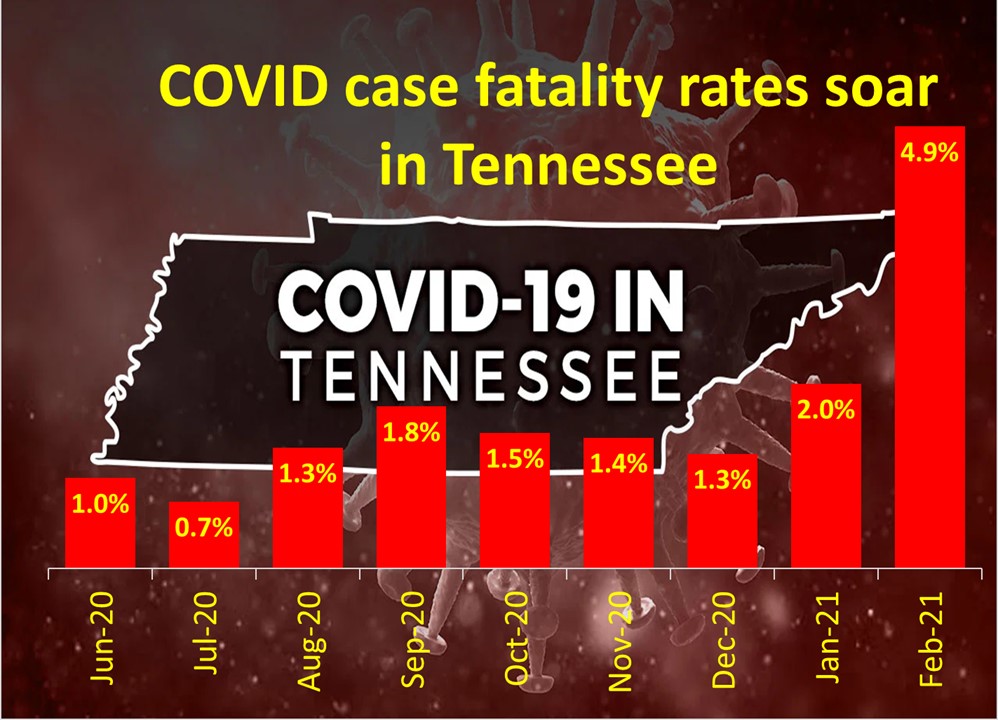 A strange phenomenon is developing in the US state of Tennessee: The daily new cases is falling, but the daily COVID death rate hasn't changed and the mortality rate has tripled.
The case mortality rate for the US has been steadily dropping. But not in Tennessee, where the case mortality rate was running at around 1.6% in September/October and has an overall case mortality rate of 1.45%, excluding open cases.
This is typical of the rest of the US. What's NOT typical is that for the month of February, the case mortality rate suddenly TRIPLED to 4.89%, based on the 7 day moving averages of deaths per day and daily new cases.
I can't imagine how this is happening. Especially as Tennessee leads the US in COVID-19 vaccinations.
As vaccination rate rises and COVID case rate declines in Tennessee, the Mortality rate has tripled. Could the vaccine be to blame?
— Read on thetruthaboutvaccines.com/covid-mortality-vaccine/