👇English and Malay language
Luciferase Chain Reaction to ID2020
Luciferase Chain Reaction to ID2020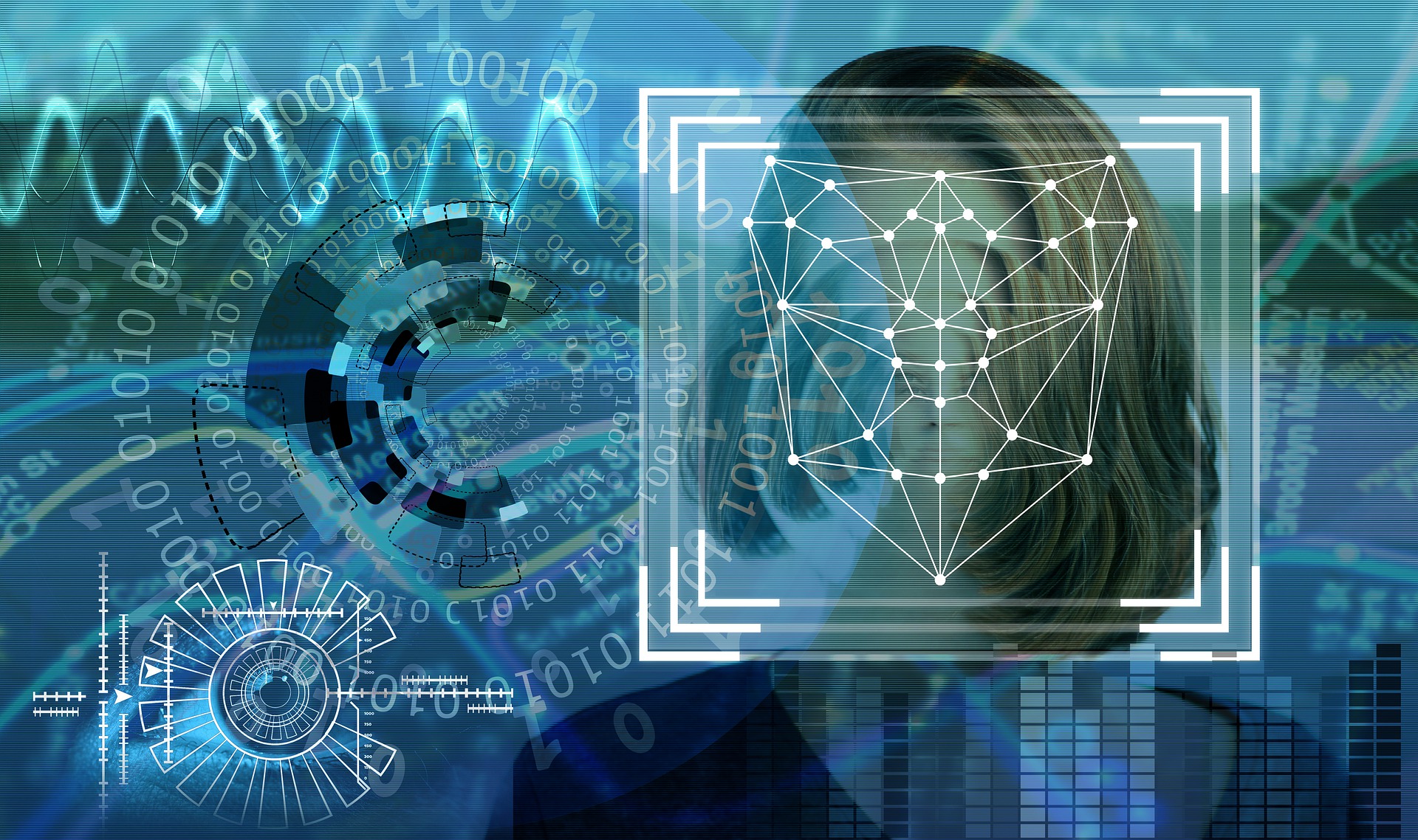 By Rosanne Lindsay, ND,
Put down the mask. The mask is a tool of conditioning, a temporary distraction from the new technology.
Biometric bioluminescence.
Bioluminescence is a "cold light" that derives from a chemical reaction within a living organism. Cold light means less than 20% of the light generates thermal radiation, or heat. Most bioluminescent organisms are found in the ocean; fish, bacteria, and jellies. Some bioluminescent organisms, including fireflies and fungi, are found on land. There are almost no bioluminescent organisms native to freshwater habitats.
Until now.
Scientists say humans can utilize bioluminescence through a chemical enzyme called Luciferase. Enzymes catalyze biochemical chain reactions in the body to make things happen. The root word lucifer – means lightbringer. Lucifer also happens to be the name of the Vatican's binocular telescope, atop Mt. Graham in southeastern Arizona, as well as the name of an infamous fallen angel.
Trending
Researchers at MIT created a microneedle platform using fluorescent microparticles called quantum dots (QD), which can deliver vaccines and at the same time invisibly encode vaccination history directly in the skin. Bill Gates calls it the Human Implantable Quantum Dot Microneedle Vaccination Delivery System.
The researchers designed their dye to be delivered by a microneedle patch rather than using a traditional syringe and needle. Such patches are now being developed to deliver vaccines for measles, rubella, and other diseases. The QD are composed of nanocrystals, which also emit near-infrared (NIR) light that can be detected with a specially equipped smartphone using an app. The dots are about 4 nm in diameter, and are encapsulated in biocompatible microparticles that form spheres about 20 µm in diameter. This encapsulation allows the dye to remain in place, under the skin, after being injected.

Forget the HIPAA Privacy rules. The MIT team set out to devise a method for recording vaccination information in a way that doesn't require a centralized database or other infrastructure, rather it is an "on-patient," decentralized medical record. No mention of adding or subtracting information, or hacking was disclosed. The team wrote:
Because these phones offer on-board processing power, camera applications, and inexpensive consumer-grade camera modules, they chose to adapt an existing smartphone to enable NIR imaging rather than build a completely new imaging system.
This experiment was conducted in rats in the December 2019 journal Science Translational Medicine which concluded:
intradermal QDs can be used to reliably encode information and can be delivered with a vaccine, which may be particularly valuable in the developing world and open up new avenues for decentralized data storage and biosensing.
Biosensing is a new drop sensing method for faster testing of Covid-19, published June of 2020 in ACS Nano.
Sound Supernatural?
Biometric ID2020 & Cryptos
COVID19 seems to be an acronym for Coronavirus I.D. 2019. This I.D. will be delivered via quantum dot microneedles, as a digital identification mark. Part of this injectable system will include a human implantable device for buying and selling cryptocurrency. The digital ID will come in the form of something called an Immunity Passport.
In the Information Age, advertisers claim blockchain-enabled digital "immunity passports could help take the strain off increasingly stretched healthcare systems and help reinvigorate shrinking economies." But what if the Immunity Passport is also your passport to travel by plane, to buy a car, to purchase food, to see a show?
The Plandemic is the vehicle for the government to move from a currency system (a dollar in your pocket) to a crypto system, to allow government to get deeply into your business.
Think Smart Meter in your body.
Connect the Quantum Dots
The Luciferase chain reaction is set up to: 1). inject everyone with a universal shot, 2). create a device for buying and selling currency that's run on the human body as it's battery, and 3). attach both those things to a digital identification from ID2020.
Crypto is not a currency. It's a control system. Your crypto (in a digital system) can arbitrarily be taken away if you don't behave. That is not your asset. It is a credit at the company store. And they can take it away or change its value. – Catherine Austin Fitts, investment advisor
Unlike the dollar, which is tied to the oil standard as the petrodollar, the crypto will have a human being as its collateral.
Catherine Austin Fitts says:
So you see Bill Gates coming out with ID2020, so every human being has a biometric ID. They're talking about changing from an oil standard to a human standard. And where I come from, we call that slavery. Where the dollar syndicate wants to go is a Mark of the Beast System, a control system. The end of currencies."
FUN FACT: The publication of this Microsoft patent? #060606
The US government (Navy) is working with a Danish tech firm to come up with an implantable chip that would integrate with a cryptocurrency called Ripple. The technology being rolled out over the next decade, from life extension technology to new energy systems, to building out space, can create incredible wealth, for some. But there is also a reason to believe in the dumbing down of an entire global population.
Slavery.
Spiritual war.
Biowarfare.
The Global Superbrain
The Covid19 solution being called a "vaccine' is the Human Implantable Quantum Dot Microneedle Vaccination. It is not a vaccine. It is an implantation to become a part of the Cloud.
Think Star Trek, The Borg. As in: We are the Borg. Your biological and technological distinctiveness will be added to our own. Resistance is Futile, You will be Assimilated.
According to a research published in the journal Frontiers in Neuroscience, exponential progress in nanotechnology, nanomedicine, artificial intelligence (AI), and computation will lead this century to the development of a "Human Brain/Cloud Interface" (B/CI).
Being connected to the Cloud would mean neural nanorobots would provide direct, real-time monitoring and control of signals to and from brain cells to allow Matrix-style downloading of information.
These devices would navigate the human vasculature, cross the blood-brain barrier, and precisely autoposition themselves among, or even within brain cells. They would then wirelessly transmit encoded information to and from a cloud-based supercomputer network for real-time brain-state monitoring and data extraction. With the advance of neuralnanorobotics, we envisage the future creation of 'superbrains' that can harness the thoughts and thinking the power of any number of humans and machines in real time," – Robert Freitas, senior author of the research, University of California, Berkeley and Institute for Molecular Manufacturing in the US.
"Crytocurrency is not a currency, it's a crypt." – Catherine Austin Fitts
Luciferace is not only a 'near infrared bioluminescence enzyme', it is a chain reaction to catalyze an ID tracking system.
No matter what COVID is, virus, bacterium, fungus, there are natural solutions, which do not include giving up personal freedom and human rights.
Put down the mask.
Know what are are consenting to.
Know what you are connecting to.
Know you always have a choice.
Source:https://www.natureofhealing.org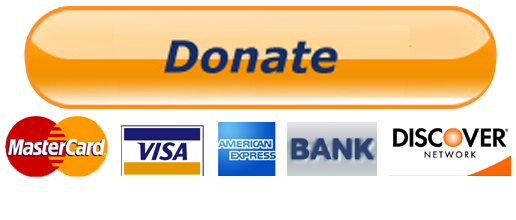 Your Tax Free Donations Are Appreciated and Help Fund our Volunteer Website and Orphanage
Disclaimer: We at Prepare for Change (PFC) bring you information that is not offered by the mainstream news, and therefore may seem controversial. The opinions, views, statements, and/or information we present are not necessarily promoted, endorsed, espoused, or agreed to by Prepare for Change, its leadership Council, members, those who work with PFC, or those who read its content. However, they are hopefully provocative. Please use discernment! Use logical thinking, your own intuition and your own connection with Source, Spirit and Natural Laws to help you determine what is true and what is not. By sharing information and seeding dialogue, it is our goal to raise consciousness and awareness of higher truths to free us from enslavement of the matrix in this material realm.
The "EVENT" is the moment of the "Compression Breakthrough" on earth. COBRA guides us to prepare for change, for the Event and disclosure.
— Read on prepareforchange.net/2020/08/16/luciferase-chain-reaction-to-id2020/
Tindak balas Rantai Luciferase ke ID2020
Tindak balas Rantai Luciferase ke ID2020
Edward Morgan 16 Ogos 2020
Oleh Rosanne Lindsay, ND,
Letakkan topeng. Topeng adalah alat penyejuk, gangguan sementara dari teknologi baru.
Bioluminescence biometrik.
Bioluminescence adalah "cahaya dingin" yang berasal dari reaksi kimia dalam organisma hidup. Cahaya sejuk bermaksud kurang dari 20% cahaya menghasilkan sinaran termal, atau panas. Sebilangan besar organisma bioluminescent dijumpai di lautan; ikan, bakteria, dan jeli. Beberapa organisma bioluminescent, termasuk kunang-kunang dan kulat, terdapat di darat. Hampir tidak ada organisma bioluminescent yang berasal dari habitat air tawar.
Sehingga sekarang.
Para saintis mengatakan manusia dapat memanfaatkan bioluminescence melalui enzim kimia yang disebut Luciferase. Enzim memangkinkan tindak balas rantai biokimia dalam badan untuk membuat sesuatu berlaku. Kata akar lucifer – bermaksud cahaya terang. Lucifer juga merupakan nama teleskop teropong Vatikan, di atas Gunung. Graham di Arizona tenggara, serta nama malaikat jatuh yang terkenal.
Trend
Video ini akan turun dalam sejarah sebagai salah satu video pil merah terbaik tahun 2021 yang semestinya kita semua mainkan secara terus-menerus untuk dilihat oleh orang yang sedang tidur, tanpa mengira fahaman politik
Para penyelidik di MIT membuat platform microneedle menggunakan mikropartikel pendarfluor yang disebut titik kuantum (QD), yang dapat memberikan vaksin dan pada masa yang sama menyandikan sejarah vaksinasi secara langsung di kulit. Bill Gates menyebutnya sebagai Sistem Penyampaian Vaksinasi Microneedle Human Implantable Quantum Dot.
Para penyelidik merancang pewarna mereka untuk dihantar melalui patch microneedle daripada menggunakan jarum suntik dan jarum tradisional. Tompok seperti ini sekarang dikembangkan untuk memberikan vaksin untuk campak, rubela, dan penyakit lain. QD terdiri dari nanokristal, yang juga memancarkan cahaya dekat-inframerah (NIR) yang dapat dikesan dengan telefon pintar yang dilengkapi khas menggunakan aplikasi. Titik berdiameter kira-kira 4 nm, dan dikemas dalam mikropartikel biokompatibel yang membentuk sfera berdiameter sekitar 20 µm. Enkapsulasi ini membolehkan pewarna tetap di tempatnya, di bawah kulit, setelah disuntik.
Lupakan peraturan Privasi HIPAA. Pasukan MIT menetapkan untuk merancang kaedah untuk merekam maklumat vaksinasi dengan cara yang tidak memerlukan pangkalan data terpusat atau infrastruktur lain, melainkan merupakan rekod perubatan terdesentralisasi "on-pesakit". Tidak disebutkan penambahan atau pengurangan maklumat, atau peretasan diungkapkan. Pasukan itu menulis:
Kerana telefon ini menawarkan daya pemprosesan on-board, aplikasi kamera, dan modul kamera kelas pengguna yang murah, mereka memilih untuk menyesuaikan telefon pintar yang ada untuk membolehkan pencitraan NIR daripada membina sistem pengimejan yang sama sekali baru.
Eksperimen ini dilakukan pada tikus dalam jurnal Science Translational Medicine pada bulan Disember 2019 yang menyimpulkan:
QD intradermal dapat digunakan untuk menyandikan maklumat dengan andal dan dapat dikirimkan dengan vaksin, yang mungkin sangat berharga di negara berkembang dan membuka jalan baru untuk penyimpanan data dan biosensing yang terdesentralisasi.
Biosensing adalah kaedah penderiaan drop baru untuk ujian Covid-19 yang lebih pantas, yang diterbitkan pada Jun 2020 di ACS Nano.
Bunyi Supernatural?
Biometrik ID2020 & Cryptos
COVID19 nampaknya merupakan singkatan dari Coronavirus I.D. 2019. I.D. ini akan dihantar melalui microneedles quantum dot, sebagai tanda pengenalan digital. Sebahagian daripada sistem suntikan ini akan merangkumi alat implan manusia untuk membeli dan menjual cryptocurrency. ID digital akan datang dalam bentuk sesuatu yang disebut Pasport Kekebalan.
Gambar oleh Gerd Altmann
Pada Zaman Maklumat, pengiklan mendakwa digital pasport imuniti "pasport imuniti dapat membantu mengatasi tekanan sistem penjagaan kesihatan yang semakin meregang dan membantu menghidupkan semula ekonomi yang menyusut." Tetapi bagaimana jika Imuniti Pasport juga merupakan pasport anda untuk melakukan perjalanan dengan kapal terbang, membeli kereta, membeli makanan, untuk melihat pertunjukan?
Plandemic adalah wahana bagi pemerintah untuk beralih dari sistem mata wang (satu dolar di saku anda) ke sistem crypto, untuk membolehkan pemerintah masuk ke dalam perniagaan anda.
Fikirkan Smart Meter di badan anda.
Sambungkan Titik Kuantum
Tindak balas rantai Luciferase disusun untuk: 1). suntik setiap orang dengan pukulan universal, 2). buat peranti untuk membeli dan menjual mata wang yang dijalankan pada tubuh manusia kerana ia adalah bateri, dan 3). lampirkan kedua-dua perkara tersebut ke pengenalan digital dari ID2020.
Crypto bukan mata wang. Ini sistem kawalan. Kripto anda (dalam sistem digital) boleh diambil secara sewenang-wenang jika anda tidak berkelakuan. Itu bukan aset anda. Ia adalah kredit di kedai syarikat. Dan mereka boleh mengambilnya atau mengubah nilainya. – Catherine Austin Fitts, penasihat pelaburan
Tidak seperti dolar, yang terikat dengan standard minyak sebagai petrodollar, crypto akan menjadikan manusia sebagai jaminannya.
Catherine Austin Fitts berkata:
Oleh itu, anda melihat Bill Gates keluar dengan ID2020, jadi setiap manusia mempunyai ID biometrik. Mereka bercakap tentang menukar dari standard minyak ke standard manusia. Dan dari mana saya datang, kita memanggil perbudakan itu. Di mana sindiket dolar mahu pergi adalah Mark of the Beast System, sistem kawalan. Akhir mata wang. "
FAKTA FUN: Penerbitan paten Microsoft ini? # 060606
Kerajaan AS (Tentera Laut) bekerjasama dengan firma teknologi Denmark untuk menghasilkan cip yang dapat ditanamkan yang akan disatukan dengan cryptocurrency yang disebut Ripple. Teknologi yang dilancarkan selama dekad berikutnya, dari teknologi pelanjutan hidup hingga sistem tenaga baru, hingga membangun ruang, dapat menghasilkan kekayaan yang luar biasa, bagi beberapa orang. Tetapi ada juga alasan untuk mempercayai penurunan seluruh populasi global.
Perhambaan.
Perang rohani.
Biowarfare.
Otak Super Global
Penyelesaian Covid19 yang disebut "vaksin" adalah Vaksinasi Human Implantable Quantum Dot Microneedle. Ia bukan vaksin. Ini adalah implantasi untuk menjadi sebahagian daripada Awan.
Gambar oleh 6557056
Think Star Trek, The Borg. Seperti dalam: Kami adalah Borg. Keistimewaan biologi dan teknologi anda akan ditambah dengan ciri khas kami. Rintangan Sia-sia, Anda akan Diasimilasikan.
Menurut sebuah penelitian yang diterbitkan dalam jurnal Frontiers in Neuroscience, kemajuan eksponensial dalam nanoteknologi, nanomedicine, kecerdasan buatan (AI), dan perhitungan akan membawa abad ini ke pengembangan "Human Brain / Cloud Interface" (B / CI).
Terhubung ke Cloud bermaksud nanorobots saraf akan memberikan pemantauan dan kawalan isyarat secara langsung dan nyata ke dan dari sel otak untuk membolehkan memuat turun maklumat gaya Matrix.
Peranti ini akan menavigasi pembuluh darah manusia, melintasi penghalang darah-otak, dan secara automatik menempatkan diri di antara, atau bahkan di dalam sel-sel otak. Mereka kemudian akan menghantar maklumat yang dikodkan secara nirkabel ke dan dari rangkaian komputer super berasaskan awan untuk pemantauan keadaan otak dan pengekstrakan data masa nyata. Dengan kemajuan neuralnanorobotics, kami membayangkan penciptaan 'otak super' di masa depan yang dapat memanfaatkan pemikiran dan daya pemikiran sejumlah manusia dan mesin dalam masa nyata, "- Robert Freitas, pengarang kanan penyelidikan, University of California, Berkeley dan Institut Pembuatan Molekul di AS.
"Crytocurrency bukan mata wang, ia adalah crypt." – Catherine Austin Fitts
Luciferace bukan sahaja merupakan 'enzim bioluminescence inframerah dekat', tetapi merupakan reaksi berantai untuk memangkin sistem pengesanan ID.
Tidak kira apa itu COVID, virus, bakteria, jamur, ada penyelesaian semula jadi, yang tidak termasuk melepaskan kebebasan peribadi dan hak asasi manusia.
Letakkan topeng.
Ketahui apa yang dipersetujui.
Ketahui apa yang anda sambungkan.
Ketahuilah anda sentiasa mempunyai pilihan.
Sumber: https://www.natureofhealing.org
Sumbangan Bebas Cukai Anda Dihargai dan Bantu Membiayai Laman Web dan Rumah Anak Yatim Sukarelawan kami
Penafian: Kami di Prepare for Change (PFC) membawa anda maklumat yang tidak ditawarkan oleh berita arus perdana, dan oleh itu mungkin kelihatan kontroversial. Pendapat, pandangan, pernyataan, dan / atau maklumat yang kami sampaikan tidak semestinya dipromosikan, disokong, disokong, atau dipersetujui oleh Persiapan untuk Perubahan, Majlis kepemimpinannya, anggota, mereka yang bekerja dengan PFC, atau mereka yang membaca kandungannya. Namun, semoga mereka provokatif. Sila gunakan akal! Gunakan pemikiran logik, intuisi anda sendiri dan hubungan anda sendiri dengan Sumber, Roh dan Undang-undang Semula jadi untuk membantu anda menentukan apa yang benar dan apa yang tidak. Dengan berkongsi maklumat dan menanamkan dialog, adalah tujuan kita untuk meningkatkan kesadaran dan kesadaran akan kebenaran yang lebih tinggi untuk membebaskan kita dari perbudakan matriks di alam material ini.