👇English and Malay language
The Government Is Serious About Creating Mind-Controlled Weapons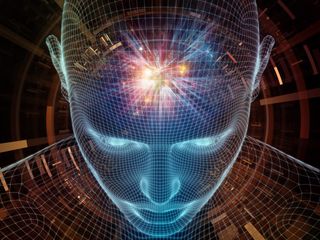 DARPA, the Department of Defense's research arm, is paying scientists to invent ways to instantly read soldiers' minds using tools like genetic engineering of the human brain, nanotechnology and infrared beams. The end goal? Thought-controlled weapons, like swarms of drones that someone sends to the skies with a single thought or the ability to beam images from one brain to another.
This week, DARPA (Defense Advanced Research Projects Agency) announced that six teams will receive funding under the Next-Generation Nonsurgical Neurotechnology (N3) program. Participants are tasked with developing technology that will provide a two-way channel for rapid and seamless communication between the human brain and machines without requiring surgery.
"Imagine someone who's operating a drone or someone who might be analyzing a lot of data," said Jacob Robinson, an assistant professor of bioengineering at Rice University, who is leading one of the teams. [DARPA's 10 Coolest Projects: From Humanoid Robots to Flying Cars]
"There's this latency, where if I want to communicate with my machine, I have to send a signal from my brain to move my fingers or move my mouth to make a verbal command, and this limits the speed at which I can interact with either a cyber system or physical system. So the thought is maybe we could improve that speed of interaction."
That could be crucial as smart machines and a tidal wave of data threaten to overwhelm humans, and could ultimately find applications in both military and civilian domains, Robinson said.
Advancing mind control
While there have been breakthroughs in our ability to read and even write information to the brain, these advances have generally relied on brain implants in patients, allowing physicians to monitor conditions like epilepsy.
Brain surgery is too risky to justify such interfaces in able-bodied people, however; and current external brain-monitoring approaches like electroencephalography (EEG) — in which electrodes are attached directly to the scalp — are too inaccurate. As such, DARPA is trying to spur a breakthrough in noninvasive or minimally invasive brain-computer interfaces (BCIs).
The agency is interested in systems that can read and write to 16 independent locations in a chunk of brain the size of a pea with a lag of no more than 50 milliseconds within four years, said Robinson, who is under no illusion about the scale of the challenge.
"When you try to capture brain activity through the skull, it's hard to know where the signals are coming from and when and where the signals are being generated," he told Live Science. "So the big challenge is, can we push the absolute limits of our resolution, both in space and time?"
Genetically tweaking human brains
To do this, Robinson's team plans to use viruses modified to deliver genetic material into cells — called viral vectors — to insert DNA into specific neurons that will make them produce two kinds of proteins. [Flying Saucers to Mind Control: 22 Declassified Military & CIA Secrets]
The first type of protein absorbs light when a neuron is firing, which makes it possible to detect neural activity. An external headset would send out a beam of infrared light that can pass through the skull and into the brain. Detectors attached to the headset would then measure the tiny signal that is reflected from the brain tissue to create an image of the brain. Because of the protein, the targeted areas will appear darker (absorbing light) when neurons are firing, generating a read of brain activity that can be used to work out what the person is seeing, hearing or trying to do.
The second protein tethers to magnetic nanoparticles, so the neurons can be magnetically stimulated to fire when the headset generates a magnetic field. This could be used to stimulate neurons so as to induce an image or sound in the patient's mind. As a proof of concept, the group plans to use the system to transmit images from' the visual cortex of one person to that of another.
"Being able to decode or encode sensory experiences is something we understand relatively well," Robinson said. "At the bleeding edge of science, I think we are there if we had the technology to do it."
Talking to drones
A group from the nonprofit research institute Battelle is taking on a more ambitious challenge. The group wants to let humans control multiple drones using their thoughts alone, while feedback about things like acceleration and position go directly to the brain.
"Joysticks and computer cursors are more or less one-way devices," said senior research scientist Gaurav Sharma, who leads the team. "But now we're thinking of one person controlling multiple drones; and it's two-way, so if the drone is moving left, you get a sensory signal back into your brain telling you that it's moving left."
The group's plan relies on specially designed nanoparticles with magnetic cores and piezoelectric outer shells, which means the shells can convert mechanical energy to electrical and vice versa. The particles will be injected or nasally administered, and magnetic fields will guide them to specific neurons.
When a specially designed headset applies a magnetic field to the targeted neurons, the magnetic core will move and exert stress on the outer shell to generate an electrical impulse that makes the neuron fire. The process also works in reverse, with electrical impulses from firing neurons converted into tiny magnetic fields that are picked up by detectors in the headset.
Translating that process into controlling drones won't be simple, admits Sharma, but he's relishing the challenge DARPA has laid out. "The brain is the final frontier in medical science," he said. "We understand so little of it, which is what makes it very exciting to do research in this area."
Originally published on Live Science.
DARPA hopes to invent ways to instantly read soldiers' minds using tools like genetic engineering of the human brain, nanotechnology and infrared beams.
— Read on www.livescience.com/65546-darpa-mind-controlled-weapons.html
Kerajaan Serius Membuat Senjata Yang Dikawal oleh Minda
Oleh Edd Gent 23 Mei 2019
Ilustrasi antara muka otak-komputer.
DARPA, cabang penyelidikan Jabatan Pertahanan, membayar saintis untuk mencipta kaedah untuk membaca minda tentera dengan serta-merta menggunakan alat seperti kejuruteraan genetik otak manusia, nanoteknologi dan sinar inframerah. Matlamat akhir? Senjata yang dikendalikan oleh pemikiran, seperti sekumpulan drone yang dikirim seseorang ke langit dengan satu pemikiran atau kemampuan untuk memancarkan gambar dari satu otak ke otak yang lain.
Minggu ini, DARPA (Agensi Projek Penyelidikan Lanjutan Pertahanan) mengumumkan bahawa enam pasukan akan menerima dana di bawah program Neurotechnology Nonsurgical Next-Generation (N3). Peserta ditugaskan untuk mengembangkan teknologi yang akan menyediakan saluran dua arah untuk komunikasi pantas dan lancar antara otak manusia dan mesin tanpa memerlukan pembedahan.
"Bayangkan seseorang yang menggunakan drone atau seseorang yang mungkin menganalisis banyak data," kata Jacob Robinson, seorang penolong profesor bioengineering di Rice University, yang memimpin salah satu pasukan. [10 Projek Paling Hebat DARPA: Dari Robot Humanoid ke Kereta Terbang]
"Terdapat latensi ini, di mana jika saya ingin berkomunikasi dengan mesin saya, saya harus menghantar isyarat dari otak saya untuk menggerakkan jari saya atau menggerakkan mulut saya untuk membuat perintah lisan, dan ini menghadkan kelajuan di mana saya dapat berinteraksi dengan salah satu sistem siber atau sistem fizikal. Jadi pemikirannya mungkin kita dapat meningkatkan kelajuan interaksi itu. "
Itu sangat penting kerana mesin pintar dan gelombang data pasang surut mengancam manusia, dan akhirnya dapat mencari aplikasi di kedua-dua domain tentera dan awam, kata Robinson.
Memajukan kawalan minda
Walaupun terdapat kemajuan dalam kemampuan kita membaca dan bahkan menulis maklumat ke otak, kemajuan ini pada amnya bergantung pada implan otak pada pesakit, yang memungkinkan doktor untuk memantau keadaan seperti epilepsi.
Pembedahan otak terlalu berisiko untuk membenarkan antara muka seperti itu pada orang yang berkebolehan, namun; dan pendekatan pemantauan otak luaran semasa seperti elektroensefalografi (EEG) – di mana elektrod dilampirkan terus ke kulit kepala – terlalu tidak tepat. Oleh itu, DARPA berusaha memacu kejayaan dalam antara muka otak-komputer (BCI) yang tidak invasif atau minimal invasif.
Agensi ini berminat dengan sistem yang dapat membaca dan menulis ke 16 lokasi bebas dalam sepotong otak seukuran kacang dengan ketinggian tidak lebih dari 50 milisaat dalam masa empat tahun, kata Robinson, yang tidak khayalan mengenai skala cabaran.
"Ketika anda cuba menangkap aktiviti otak melalui tengkorak, sukar untuk mengetahui dari mana isyarat itu datang dan kapan dan di mana isyarat itu dihasilkan," katanya kepada Live Science. "Jadi cabaran besar adalah, dapatkah kita mendorong had mutlak resolusi kita, baik dalam ruang maupun waktu?"
Mengetuk otak manusia secara genetik
Untuk melakukan ini, pasukan Robinson merancang untuk menggunakan virus yang diubahsuai untuk menghantar bahan genetik ke dalam sel – yang disebut vektor virus – untuk memasukkan DNA ke dalam neuron tertentu yang akan menjadikan mereka menghasilkan dua jenis protein. [Flying Saucers to Mind Control: 22 Rahsia Tentera & CIA yang Tidak Dinyatakan]
Jenis protein yang pertama menyerap cahaya ketika neuron menembak, yang memungkinkan untuk mengesan aktiviti saraf. Alat dengar luaran akan mengirimkan pancaran cahaya inframerah yang dapat melewati tengkorak dan ke otak. Pengesan yang dilekatkan pada alat dengar kemudian mengukur isyarat kecil yang dipantulkan dari tisu otak untuk membuat gambar otak. Kerana protein, kawasan yang disasarkan akan kelihatan lebih gelap (menyerap cahaya) ketika neuron menembak, menghasilkan pembacaan aktiviti otak yang dapat digunakan untuk mengetahui apa yang dilihat, didengar atau cuba dilakukan oleh orang itu.
Protein kedua membawa kepada nanopartikel magnetik, sehingga neuron dapat dirangsang secara magnetis untuk menembak ketika alat dengar menghasilkan medan magnet. Ini dapat digunakan untuk merangsang neuron sehingga dapat menimbulkan gambar atau suara di dalam pikiran pesakit. Sebagai bukti konsep, kumpulan ini merancang untuk menggunakan sistem untuk menghantar gambar dari 'korteks visual satu orang ke yang lain.
"Mampu menyahkod atau menyandikan pengalaman deria adalah sesuatu yang kita faham dengan baik," kata Robinson. "Di pinggiran sains, saya rasa kita berada di sana jika kita mempunyai teknologi untuk melakukannya."
Bercakap dengan drone
Kumpulan dari institusi penyelidikan bukan untung Battelle menghadapi cabaran yang lebih bercita-cita tinggi. Kumpulan ini ingin membiarkan manusia mengendalikan beberapa drone menggunakan pemikirannya sahaja, sementara maklum balas mengenai perkara seperti pecutan dan kedudukan langsung ke otak.
"Joysticks dan kursor komputer adalah lebih kurang alat sehala," kata saintis penyelidikan kanan Gaurav Sharma, yang mengetuai pasukan. "Tetapi sekarang kita memikirkan satu orang mengendalikan banyak drone; dan itu dua arah, jadi jika drone bergerak ke kiri, anda akan mendapat isyarat deria kembali ke otak anda dan memberitahu anda bahawa ia bergerak ke kiri."
Rancangan kumpulan bergantung pada nanopartikel yang direka khas dengan teras magnetik dan cangkang luar piezoelektrik, yang bermaksud cengkerang dapat menukar tenaga mekanikal menjadi elektrik dan sebaliknya. Zarah-zarah akan disuntik atau diberikan secara hidung, dan medan magnet akan membimbing mereka ke neuron tertentu.
Apabila alat dengar yang direka khas menggunakan medan magnet pada neuron yang disasarkan, teras magnetik akan bergerak dan memberi tekanan pada kulit luar untuk menghasilkan dorongan elektrik yang membuat neuron terbakar. Proses ini juga berfungsi secara terbalik, dengan impuls elektrik dari menembak neuron diubah menjadi medan magnet kecil yang diambil oleh pengesan di alat dengar.
Menerjemahkan proses itu ke dalam mengendalikan drone tidak akan mudah, Sharma mengakui, tetapi dia menikmati cabaran yang telah DARPA berikan. "Otak adalah sempadan terakhir dalam sains perubatan," katanya. "Kami memahami sedikit, itulah yang menjadikannya sangat menarik untuk melakukan penyelidikan di kawasan ini."
22 Senjata Tentera Paling Pelik
7 Teknologi yang Mengubah Perang
Fakta atau Fiksyen Sains? Kebolehlaksanaan 10 Konsep Sci-Fi
Asalnya diterbitkan di Live Science.